OrCam devices are lightweight and compact, fitting in one hand and very easy to use
OrCam, an Israeli company, has developed an artificial intelligence device that gives independence to people who are blind, have low vision, or have difficulty reading.
Groundbreaking technology in the form of a compact mobile device since 2015 has revolutionized the daily lives of tens of thousands of users around the world.
OrCam was founded by Amnon Shashua and Ziv Aviram in 2010. It was born as an extension of Mobileye, an Israeli company that develops anti-collision and vehicle driving assistance systems.
"Basically, it's a humanitarian project that came about thanks to some Mobileye engineers who wanted to help those who couldn't see to read and work," explained Delphine Nabeth, OrCam's Business Development Manager.
"It all started with Amnon's aunt, who suffers from macular degeneration. As she gradually lost her sight, her nephew felt that a solution like Mobileye should be found to help humanity, and then they met the visually impaired to find out what they missed the most. They mostly answered reading, so he focused Engineers on this aspect as a priority."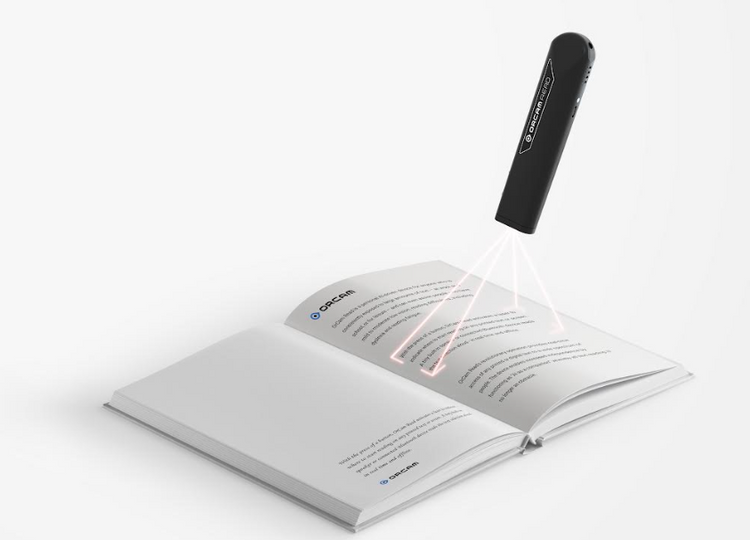 How does OrCam work?
OrCam devices are light and compact, fit in one hand, and are very easy to use.
Currently, two types of devices are available and widely marketed. OrCam MyEye is for the blind and visually impaired: it's a small box that clips on to glasses and scans text or objects in front of it, then the voice verbally dictates the content. While OrCam Read works on a pen reader model that allows people who are visually impaired, glaucoma, macular degeneration, dyslexic, or illiterate, to be able to read. The principle is simple: the user puts the pen in front of the text and presses the button, then a voice command reads out the inscription.
A study conducted in 2019 of 13 students in nine schools in Australia showed all the advantages of OrCam in supporting students Neurodevelopmental disorders or learning disabilities in reading. OrCam Read allowed them to focus more on the meaning of the text than on the act of reading.
"Reading is challenging for many people, sometimes because of a physical problem — sometimes because of a learning disability. For people in these situations, the act of reading requires so much effort that it's hard to focus on the content," said Dr. Yonatan Wexler, Executive Vice President of Research and Development at OrCam.
Quality support
"These devices offer selective advantages that are not found anywhere else, such as instantaneousness or quality of delivery, and the synthetic voice is very clear and pleasant. You can also adjust the speed of the voice, if the person misunderstands or makes a mistake, they can take a picture again in a second, and the text is spoken again." There is also a certain unparalleled flexibility of use," Nabeth said.
the An Israeli startup Its devices are produced in about thirty languages ​​and sold in about forty countries. The devices can also scan faces, or even credit cards, banknotes, and colors, which they record and transmit in real time. OrCam Read is also the first device ever to integrate a smart camera capable of reading all printed or digital text. "For faces and products, a person can save up to 150," Nabeth specifies.
Revolution to conquer the global market
Currently, OrCam's largest market is in the United States and England where the products were first launched. The company then turned to Germany due to the large coverage by mutual insurance companies and the consequent market. Then France, Spain and, most recently, Ethiopia were added to the long list.
"Saudi Arabia just made a big donation to Ethiopia, but we didn't have the device in the Ethiopian language, so thanks to this opportunity we developed the software in one month in that language to make the devices ready for transportation," said Nabeth.
Thousands of OrCam devices are sold in France annually.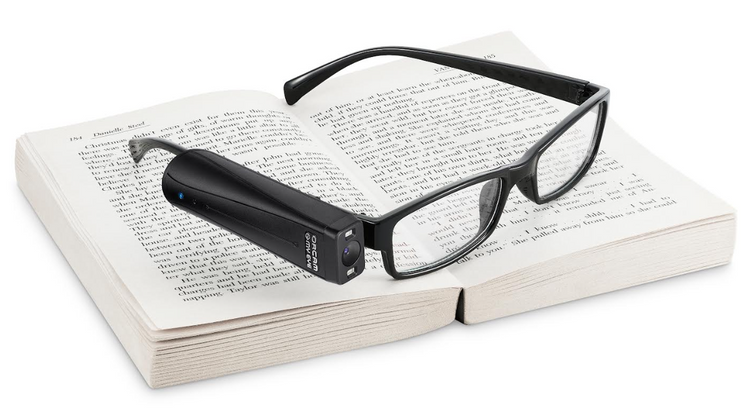 Pioneer in high technology
"When people with disabilities live, they are looking for this kind of novelty that solves many of the difficulties they have to face. We see this when we participate in disability fairs, many people are interested in this phenomenon. Our peculiarity also lies in the fact that we have come to people They do not have the status of disabled people. For example, a person with glaucoma does not consider himself disabled, but medicine does not have a solution to bring him.
She continued, "Because it is a very advanced and high-performance technology, it is attractive even to the elderly who are not used to dealing with this type of device. They are pleased to know that the technology has been specially focused on their needs."
But OrCam does not intend to stop there. In addition to improving its existing devices with new functions, the company is currently developing ultra-advanced hearing aids, intended for a very wide audience, as well as the OrCam Learn device, which is already in English only and intended for education. Equipped with text analysis and reading quality software, it is designed as a true learning tool. A very promising technical achievement that should showcase OrCam in the big leagues.