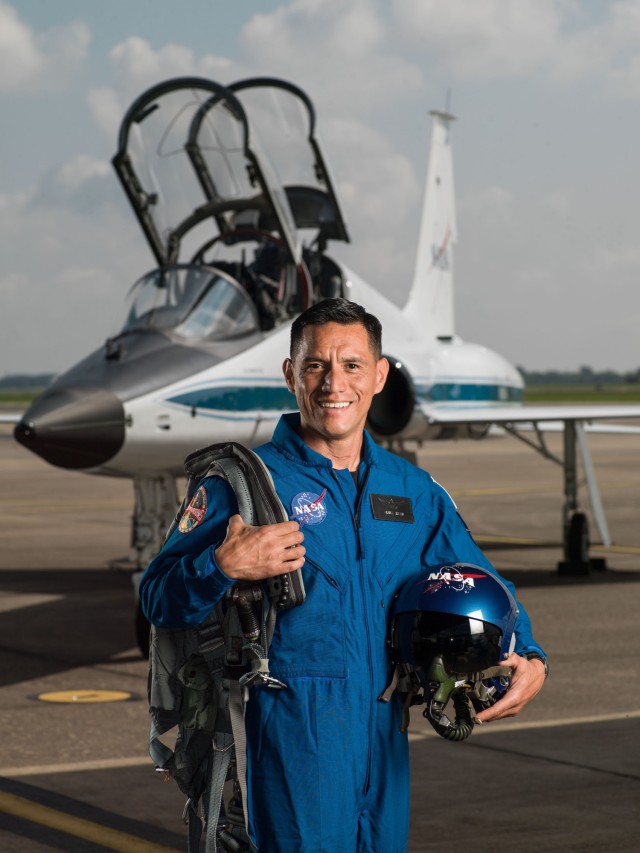 Redstone Arsenal, Alabama – US Army astronaut Lt. Col. Frank Rubio is scheduled to launch from Baikonur Cosmodrome, Kazakhstan, aboard the Soyuz (Union) MS-22 spacecraft on September 21 at 9:54 a.m. EDT for a 6-hour period. A month-long mission aboard the International Space Station.
Rubio, an active military doctor and NASA astronaut, will blast off to the International Space Station aboard a Soyuz MS-22 from Baikonur Cosmodrome, Kazakhstan, as a flight engineer and member of NASA's Expedition 68. Rubio will blast off with Russian cosmonauts Sergei Prokopyev and Dmitriy Petlin.
Like his immediate astronaut predecessors, Colonel Andrew Morgan and Lieutenant Colonel Ann McClain, Rubio will participate in numerous science and technology experiments, space station maintenance, extravehicular activities/space tours, environmental missions, Earth observation and public engagement events.
Rubio was one of 10 of the 18,300 applicants selected by NASA for the 2017 astronaut category. Prior to his selection, he served as a Surgeon for Battalion, 3rd Battalion, 10th Special Forces Group (Airborne) at Fort Carson, Colorado.
Prior to earning his medical degree through the Uniformed Services University of the Health Sciences, Rubio served as a UH-60 Blackhawk pilot accumulating over 1,100 hours including 600 hours of combat and time of imminent danger in Bosnia, Afghanistan and Iraq. He graduated from the US Military Academy at West Point, Class of 98, with a BA in International Relations.
Rubio will be the first American astronaut to blast off aboard a Russian Soyuz spacecraft since NASA's last agreement (July 2022) to resume integrated crews aboard their respective spacecraft.
In its latest news release, NASA stated that "Integrated Flight Crews ensures that there are appropriately trained crew members onboard the station for basic maintenance and spacewalking. It also protects against emergencies…" Furthermore, NASA added, "The integrated crews were It is the base throughout the International Space Station program in order to maintain the safe operation of the space station.The station is designed to be interconnected and to rely on the contributions of each space agency to operate.
The US military's deep involvement in the US space program and close work with NASA goes back to the 1958 launch of Explorer 1, the US's first satellite, and it was a US Army rocket that carried the first US astronaut into space. Over the years, NASA has selected 19 astronauts with 17 of those who flew either a space shuttle, or a Russian Soyuz spacecraft, most with a destination/mission to the International Space Station. Rubio will be the eighteenth to fly.
Media interested in the September 21 launch are advised to follow the NASA public affairs platforms and USASMDC social media for updates, photos, and video. For more information on the Army's Astronaut Detachment, contact USASMDC Public Affairs at usarmy.redstone.smdc.mbx.public-affairs@mail.mil or (256) 955-3887.
-30-
Note to customization editors:
The US Army Space and Missile Defense Command – Public Affairs – is the PAO coordination component of the Army with NASA's Public Affairs for Army astronauts – specifically because it relates to their status as active duty soldiers with the Army's NASA detachment. Public media inquiries about NASA astronauts, including Army astronauts, and the International Space Station should be sent to the Johnson Space Center – Public Affairs Office Newsroom at (281) 483-5111. To follow the launch of the LTC Rubio and the mission of the ISS, USASMDC recommends the following social media and web page resources:
USASMDC / ARSTRAT
https://www.smdc.army.mil/
www.facebook.com/armysmdc
www.twitter.com/armysmdc
Official Biography of NASA Lieutenant Colonel Rubio
https://www.nasa.gov/content/frank-rubio-md-lt-colonel-us-army-nasa-astronaut
NASA (including NASA TV live video of launch July 20)
https://www.facebook.com/NASAAstronauts/
https://www.facebook.com/NASAJSC
https://www.nasa.gov/multimedia/nasatv/#public
https://www.nasa.gov/mission_pages/station/main/index.html
NASA Expedition 68 Flickr
High-resolution NASA images provided by Lieutenant Colonel Frank Rubio