The South Australian government says it is too early to predict when restrictions on water activities will be eased near the flooded Murray River communities.
the main points:
Restrictions on the use of the Murray River will be divided into eight 'zones'
Downstream River Murray communities prepare for peak flooding
It peaked in Coppdogola yesterday and is expected to reach Waikre on Saturday
A ban on recreational activity on the Murray River was announced on 20 December.
Authorities have now divided the Murray River into eight "zones" which they say will allow flexibility to impose or ease restrictions on different sections as rising water levels pass through.
Existing water restrictions are still in place, but have expanded to prevent people from entering or remaining on the dam unless responding to an emergency, inspecting, or performing maintenance or repairs.
"The State Emergency Service (SES) has expressed concerns about the presence of people on these dams," said Police Commissioner Grant Stevens.
With the current restrictions, Lake Alexandrina and Lake Bonney are the only places where some recreational activities are possible.
People may still enter the river in other areas for permitted purposes such as accessing necessary property or supplies, or attending a guided tour by a tour operator.
New restrictions have been imposed under the Emergency Management Directive, similar to those used in the COVID pandemic.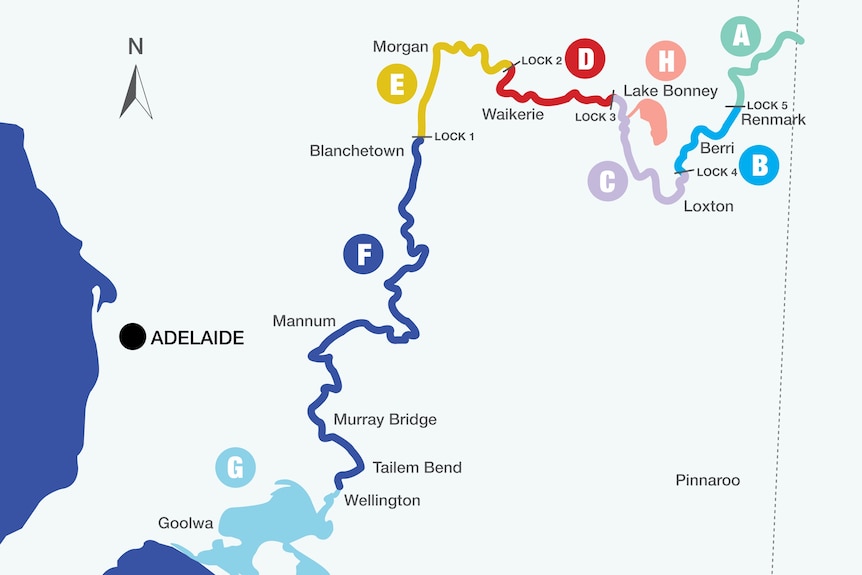 Mr Stephens said this meant that directions could be issued for areas around the river and not just on the water.
He also said he had allowed "swift action" against people who were ignoring the directives.
"Now they can be issued a penance notice in the amount of $1,000 plus the crime victims tax," he said.
The authorities said they were keen to ease restrictions as soon as possible.
Prime Minister Peter Malinouskas said the restrictions were "not an easy thing at all", but that the safety of the community was a priority.
"By having eight different regions across the river system, we are able to manage the system more flexibly than would otherwise be the case, while being very adept at easing restrictions as quickly as possible," he said.
Blanchtown residents prepare for the rush
Meanwhile, with the Murray River water level higher than expected in Blanchtown, residents prepare as best they can.
Flows have been declining at the border and are expected to peak in Blanchtown, Swan Reach and Mannum between today and January 13.
At Blanchetown Caravan Park, cabins are completely underwater, caravans have capsized and the on-site shop and office have been flooded for several weeks.
Owner Adam Powell said it could take up to six months before the waters recede enough to assess the damage.
It was an "emotional" time, he said, though he has not yet had a chance to fully reflect on the situation.
"As time went on, the more I thought about it, the more emotional he got, it was time to take stock of what happened," he said.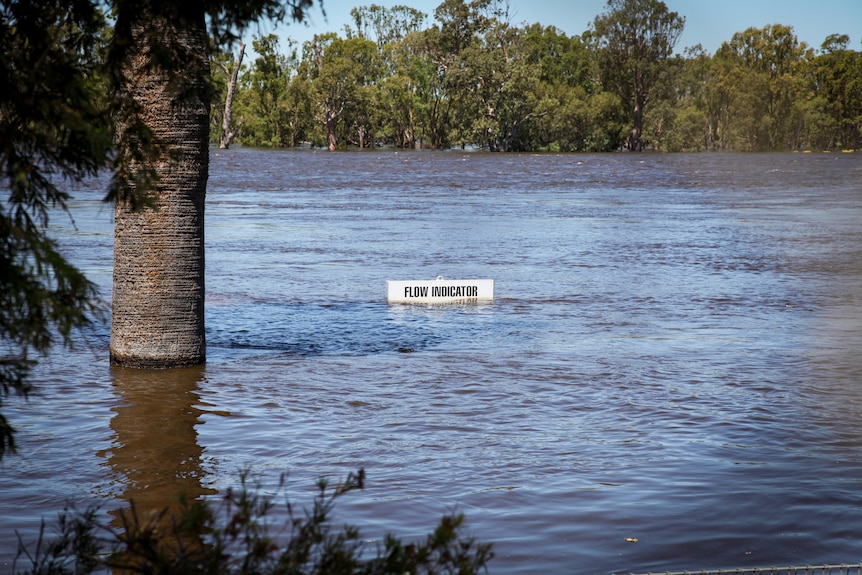 "It was just a quick ride at the moment, you don't have time to think about what you're doing, you just go do it and make the most of what we can.
"I think we probably salvaged a lot of our stuff from there, but there's a lot of infrastructure that's still flooded, so that's a concern as well."
Powell estimates that the cost of the damage to his caravan park would easily exceed $100,000.
"It's a waiting game, and it's going to be a long wait I think, given the look of things, we haven't peaked here yet," he said.
"So we'll have at least another six months before we can probably get there, I say and maybe 12 months before we get up and running, so that's a little bit of a concern, that aspect of it."
He said the $126 million federally and state funded joint financial recovery package, announced yesterday, would "help a lot" in his business recovery.
"I hope he'll take us off when the time is right," he said.
"It gives you more hope for things."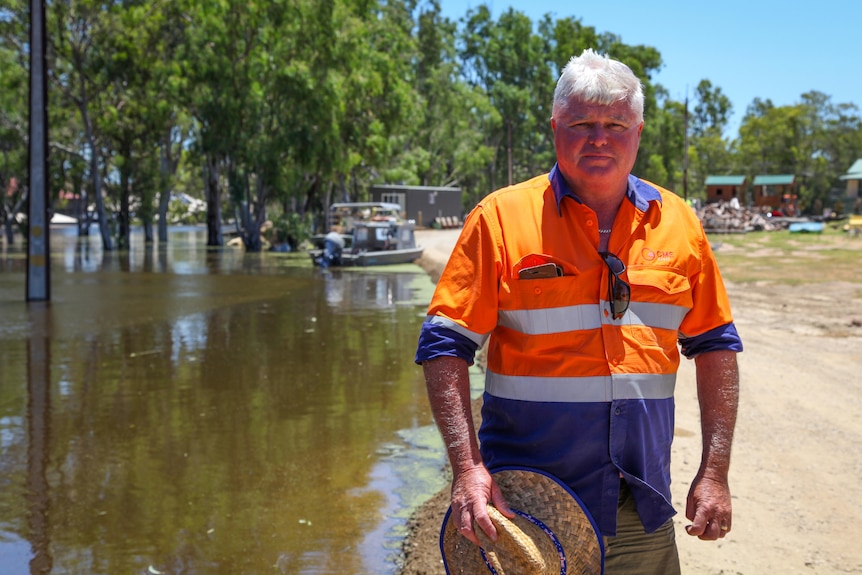 Mal McNeil, who lives in the nearby town of Paisley, said he's been working around the clock to add height to his dam.
Mr NcNeil said he had had too many sleepless nights over the past month as river levels continued to rise and forecasts were revised upwards.
He has called for a new water flow measurement system for future floods.
"There has to be a better way forward to keep track of volumes and measurements," he said.
Especially in this day and age with satellite tracking and GPS, you'd think there would be a more accurate way to track him.
"But you learn from mistakes I suppose, and I hope they come up with a better way of doing that."