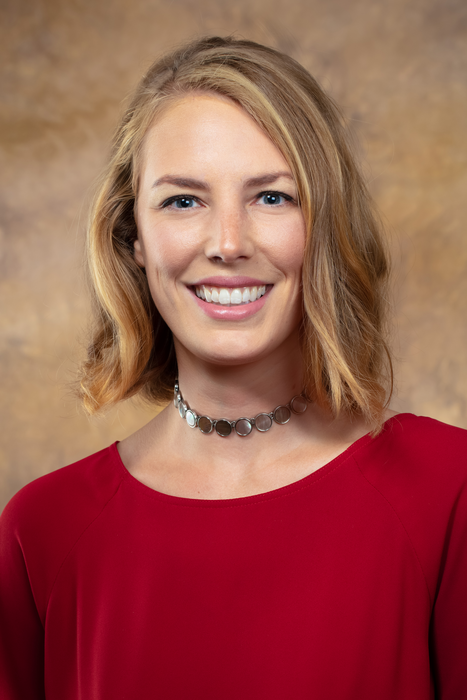 The National Science Foundation's Convergence Accelerator awarded a grant of $749,960 to an interdisciplinary team of researchers at U of A and Temple University.
The team will develop augmentative and alternative communication technologies, enhanced with artificial intelligence, to improve outcomes for individuals with developmental disabilities and those with limited speech and language.
Christine Holyfield, associate professor of communication sciences and disorders at the U of A, is the principal investigator. Elizabeth Laura, Assistant Professor of Curriculum and Instruction, is the co-principal investigator. Approximately half of the scholarship will go to computer science researchers at Temple University as a subsidiary award.
In their proposal, the researchers note that millions of Americans suffer from limitations in their speech and language. These limitations can include "lack of speech, speech that most communication partners do not understand, and limited understanding of language." The consequences of this can lead to a departure from daily life, including the ability to participate in social, educational and occupational activities.
Holyfield emphasized the importance of limited language by paraphrasing Michael Williams, a communications technology advocate: "Communication is a basic human need, a basic human right and a basic human power. Through communication, all individuals participate in and affect change in their daily lives."
Augmentative and alternative communication devices, or AAC devices for short, can help people with speech and language limitations express their thoughts, needs, and ideas. However, it is not without challenges, including teaching users how to interact with these devices, personalizing the devices to suit each user's communication needs and making communication as frictionless as possible.
The team believes that artificial intelligence may be the key to the rapid progress in the development of AAC devices. The goal of the Convergence Grant is to create AI-enhanced AAC technologies. Areas of computer science that should be useful include natural language processing and computer vision, which teach computers to interpret and recognize the visual world and can provide useful labels and prompts to users.
Through a collaborative and iterative process, the research team will gather input from stakeholders, oversee how users explore AI-powered AAC devices and evaluate concepts through rapid prototyping and user testing. Improved communication support from these devices will lead to better educational outcomes and greater participation in the workforce for individuals with communication limitations, while helping their families and the professionals who support them.
"The more burden we can take on the individual and the technology situation, the better," Holyfield said.
the Convergence Accelerator The program and the awarded grant are part of NSF's new Directorate for Technology, Innovation, and Partnerships. The grant is aligned with Track H, "Promoting Opportunities for People with Disabilities," and represents the first phase, which is the team convergence and proof-of-concept development phase. After the first year, Holyfield's team will participate in a formal National Science Foundation presentation and Phase II proposal, in which they will need to think about how to make their innovation sustainable. Selected teams will then advance to Phase Two, which provides up to $5 million in additional funding.
---
Not giving an opinion: AAAS and EurekAlert! Not responsible for the accuracy of the newsletters sent on EurekAlert! Through contributing organizations or for using any information through the EurekAlert system.