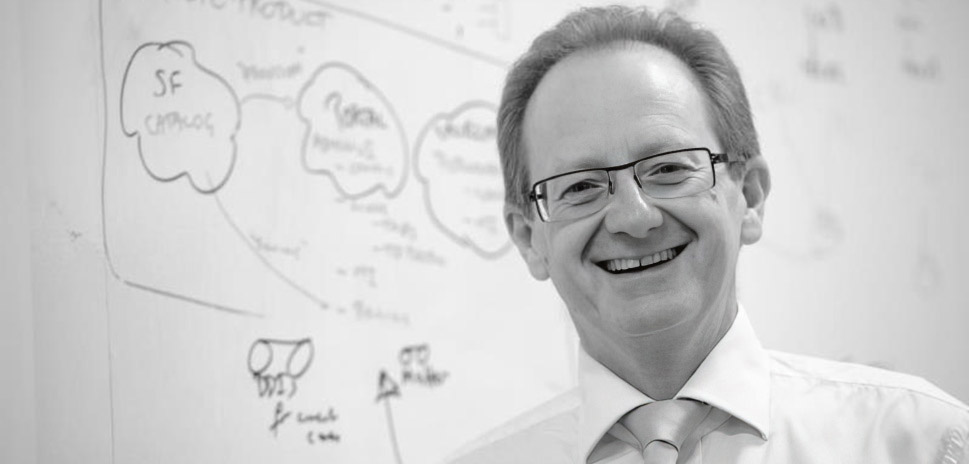 Telecoms equipment supplier Tango Networks has announced leadership and advisor changes that the company said position them on a path for future growth.
Andrew Bell has been promoted from Executive Vice President to President.
Glenn Etherington has joined Tango Networks as Chief Financial Officer.
Lathan Lewis joins the company as Chief Technology Officer for Business Development.
Chris Stark joins Tango as Chair of the Advisory Board.
"We are delighted to have these high-caliber executives on the Tango Networks team," Tango Networks CEO Douglas Bartik said in a statement. "Andrew has been a longtime leader in the company and has driven the development of our services and go-to-market strategies to great success. Glenn's track record of exceptional financial oversight for technology companies will be pivotal on our way forward. Lathan gives us unique insight into how our service solves pressing customer problems Chris is a longtime telecommunications and mobile communications expert, and his proven track record in launching innovative technologies will enhance our efforts to expand our presence in the market."
Promoting veterans of the telecom and software industry
The Frisco-based company said Bell is a technology industry leader with extensive professional experience in telecommunications, mobile communications, networking, and enterprise solutions. Previously, Bell held a range of C-level positions at 3Com, Flexion Systems, Avaya, Resilient Networks, and Jersey Telecom, among others.
"I joined Tango Networks five years ago when I saw the significant innovations the company developed to address the many challenges in business mobile communications," Bell said in a statement. "It has been a very exciting few years as we have brought solutions based on these innovations to market. I look forward to further expanding our footprint in the market and enabling more business users to enjoy the benefits of true mobile unified communications."
Previously, Etherington was the Chief Financial Officer of Symphony RetailAI after spending 11 years with ECI Software Solutions Inc. Developer and marketer of enterprise software solutions. At ECI, Etherington has been central to three private equity-backed transactions. Prior to ECI, he spent 20 years as CFO of two publicly listed companies, completed two public offerings and numerous mergers and acquisitions transactions.
"I have worked with many companies that were at the same market inflection point as Tango Networks today," Etherington said in a statement. The company has a huge opportunity for growth, and I deeply admire the company's culture of innovation and dedication to customer success. I am excited to be part of the team and look forward to helping the company continue to mature."
Aims to "revolutionize how business users communicate"
Lewis rejoined Tango Networks after several years leading technology strategy for a private equity investment group. He was previously Chief Strategy Officer at Tango and held multiple roles in product development and operations. He spent his early career in engineering and product management at Nortel.
"I am excited to help push Tango Networks solutions to a new level," Lewis said in a statement. "The company broke new ground in the industry with a service that delivers full-featured mobile unified communications to today's distributed workforce. As companies go 'mobile first' and make mobile communications the focus of business operations, our technology will be the catalyst for a wide range of new and exciting use cases. that enhance productivity and efficiency."
Stark founded and serves as Chairman of the Board of Directors of the CBRS Alliance, the industry group that deploys 4G and 5G OnGo technology, use cases, and business opportunities. Stark previously held the position of Chief Business Development Officer for Nokia Networks in North America. He led two technology startups as CEO and served as Group Vice President of Alcatel's Optical Networking Division.
"Tango Networks delivers a rare set of game-changing innovations based on proven technologies to address outstanding customer challenges," Stark said in a statement. "We are at the dawn of an exciting new era in mobile communications. I am excited to work with the Tango team to develop state-of-the-art technology and revolutionize how business users communicate."
Tango Networks offers the award-winning Tango Extend service that turns any company-owned or personal bring your own device (BYOD) mobile phone into a full-featured business line.
The service allows recording and recording of mobile business calls and texts to comply with recording rules and customer service requirements.

Get the list.
Dallas innovates, every day.
Sign up to keep an eye on what's new and what's next in Dallas-Fort Worth, every day.